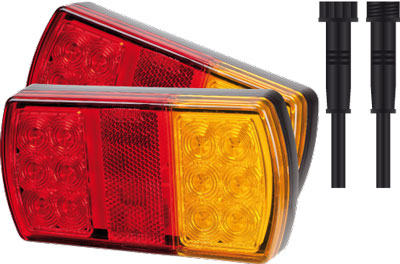 LEDLink™ wiring kits for 6×4 & 8×5 trailers – Using Roadvision's new LEDLink™ plug and play system, our trailer wiring kits are a complete DIY solution eliminating the need for any cutting, soldering or joining of trailer wiring. Simply mount the lamps, push in and twist the waterproof LEDLink™ connectors, cable tie the harness to the chassis and you're done. Complete with everything you need… Plug and play wiring harness, pair of rear combination lamps, licence plate lamp and both 7 pin flat or 7 pin large round trailer plugs. Roadvision LEDLink™ trailer kits are simple to install, deliver a perfect installation every time and protect the entire trailer lighting system from corrosion and water ingress. Installing trailer lamps has never been so easy!


POLY CARBONATE HOUSING & LENS



INSTALLING TRAILER LAMPS HAS NEVER BEEN SO EASY!
Using Roadvision's new LEDLink™ plug and play system, our trailer wiring kits are a complete DIY solution eliminating the need for any cutting, soldering or joining of trailer wiring. Simply mount the lamps, push in and twist the waterproof LEDLink™ connectors, cable tie the harness to the chassis and you're done. Complete with everything you need…

12V input & low current draw
Polycarbonate housing & lens
Easy to install complete DIY plug & play kits
Suitable for the average home handyman
No crimping, soldering or joining of wires
Twist lock plugs provide secure connection
Waterproof with internal O-ring seals
Eliminates harness corrosion from moisture ingress
Available with 207 rect. or 208 square combination lamps
Suitable for 6×4 & 8×5 trailers
7 Pin flat & 7 pin round trailer plug options
ADR / ECE approved
5 Year warranty
ADR/ECE approved for all functions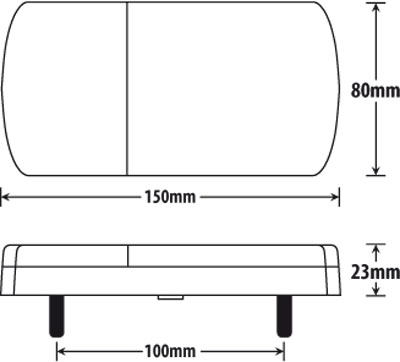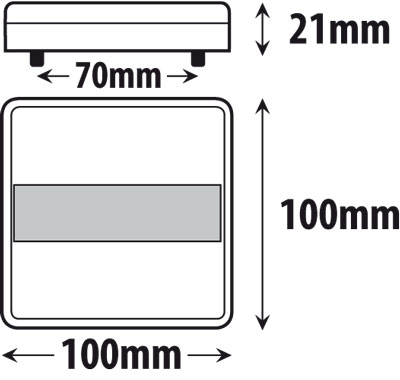 6×4 TRAILER KITS
BR207K6X4 6×4 LEDLink™ Kit with BR207
BR208K6X4 6×4 LEDLink™ Kit with BR208
8×5 TRAILER KITS
BR207K8X5 8×5 LEDLink™ Kit with BR207
BR208K8X5 8×5 LEDLink™ Kit with BR208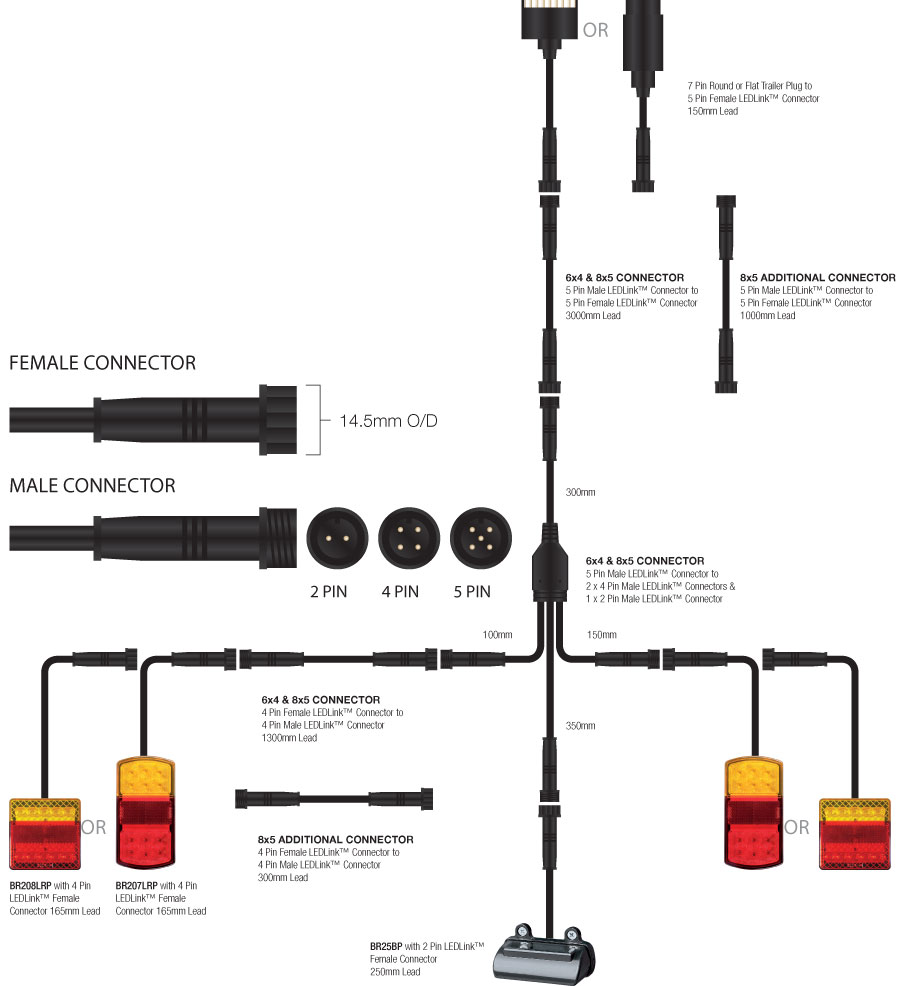 wdt_ID
Part Number
BR207K6X4
BR208K6X4
BR207K8X5
BR208K8X5
1
Description
Combination lamp trailer kit LED 207 series 6x4
Stop/Tail/Ind/Ref/Lic rectangle 150 x 80mm
+ BR25B + 7TPF + 7TPR 6x4 trailer kit with LEDLink™ harness
Combination lamp trailer kit LED 208 series 6x4
Stop/Tail/Ind/Ref/Lic square 100 x 100mm
+ BR25B + 7TPF + 7TPR 6x4 trailer kit with LEDLink™ harness
Combination lamp trailer kit LED 207 series 8x5
Stop/Tail/Ind/Ref/Lic rectangle 150 x 80mm
+ BR25B + 7TPF + 7TPR 8x5 trailer kit with LEDLink™ harness
Combination lamp trailer kit LED 208 series 8x5
Stop/Tail/Ind/Ref/Lic square 100 x 100mm
+ BR25B + 7TPF + 7TPR 8x5 trailer kit with LEDLink™ harness
3
Voltage Input
12V DC
12V DC
12V DC
12V DC
7
Number of LED's
Indicator- 6 LED's
Stop/Tail- 6 LED's
Licence- 6 LED's
Indicator - 5 LED's
Stop/Tail - 5 LED's
Licence - 6 LED's
Indicator- 6 LED's
Stop/Tail- 6 LED's
Licence- 6 LED's
Indicator - 5 LED's
Stop/Tail - 5 LED's
Licence - 6 LED's
9
Current Draw Amps
Ind -0.09A
S/T - 0.09A/0.02A
Lic - 0.05A @13.8V
Ind - 0.09A
S/T - 0.09/0.02A
Lic 0.05A @ 13.8V
Ind -0.09A
S/T - 0.09A/0.02A
Lic - 0.05A @13.8V
Ind - 0.09A
S/T - 0.09/0.02A
Lic 0.05A @ 13.8V
10
Dimensions AxBxC
BR207P - 150 x 80 x 23mm
BR25BP - 81 x 41 x 34mm
BR208P - 100 x 100 x 21mm
BR25BP - 81 x 41 x 34mm
BR207P - 150 x 80 x 23mm
BR25BP - 81 x 41 x 34mm
BR208P - 100 x 100 x 21mm
BR25BP - 81 x 41 x 34mm
11
Lens Construction
Polycarbonate
Polycarbonate
Polycarbonate
Polycarbonate
12
Housing Construction
Polycarbonate
Polycarbonate
Polycarbonate
Polycarbonate
15
Mounting Hole /Cut Out
BR207P - 100mm Stud Centres
BR25BP - 45mm Centres
BR208P - 70mm Stud Centres
BR25BP - 45mm Centres
BR207P - 100mm Stud Centres
BR25BP - 45mm Centres
BR208P - 70mm Stud Centres
BR25BP - 45mm Centres
16
Cable Length
LEDLink™ Harness System Suit 6x4 Trailers
LEDLink™ Harness System Suit 6x4 Trailers
LEDLink™ Harness System Suit 8x5 Trailers
LEDLink™ Harness System Suit 8x5 Trailers
19
ADR Approval
Ind - E4-6R-0115611
S/T - E4-7R-0215611
Ref - E4-3R-0215611
Lic - CRN 46101
Ind - E4-6R-0116003
S/T - E4-7R-0216003
Ref - E4-3R-0216003
Lic - CRN 46101
Ind - E4-6R-0115611
S/T - E4-7R-0215611
Ref - E4-3R-0215611
Lic - CRN 46101
Ind - E4-6R-0116003
S/T - E4-7R-0216003
Ref - E4-3R-0216003
Lic - CRN 46101